Mobile app development offers valuable marketing opportunities for businesses and increases their market reach. Alestra provides a full app development cycle, from app design and deployment to management services. From ideation and concept to delivery, we develop state-of-the-art and most engaging mobile applications with the help of our designers, android developers, and trained iOS developer.
Alestra takes care of the entire mobile development service, whether it's a consumer-oriented app or a transformative enterprise-class solution. Our team of developers use standard coding practices such as MVC and MVVM to make it easier for clients to get support from anywhere else.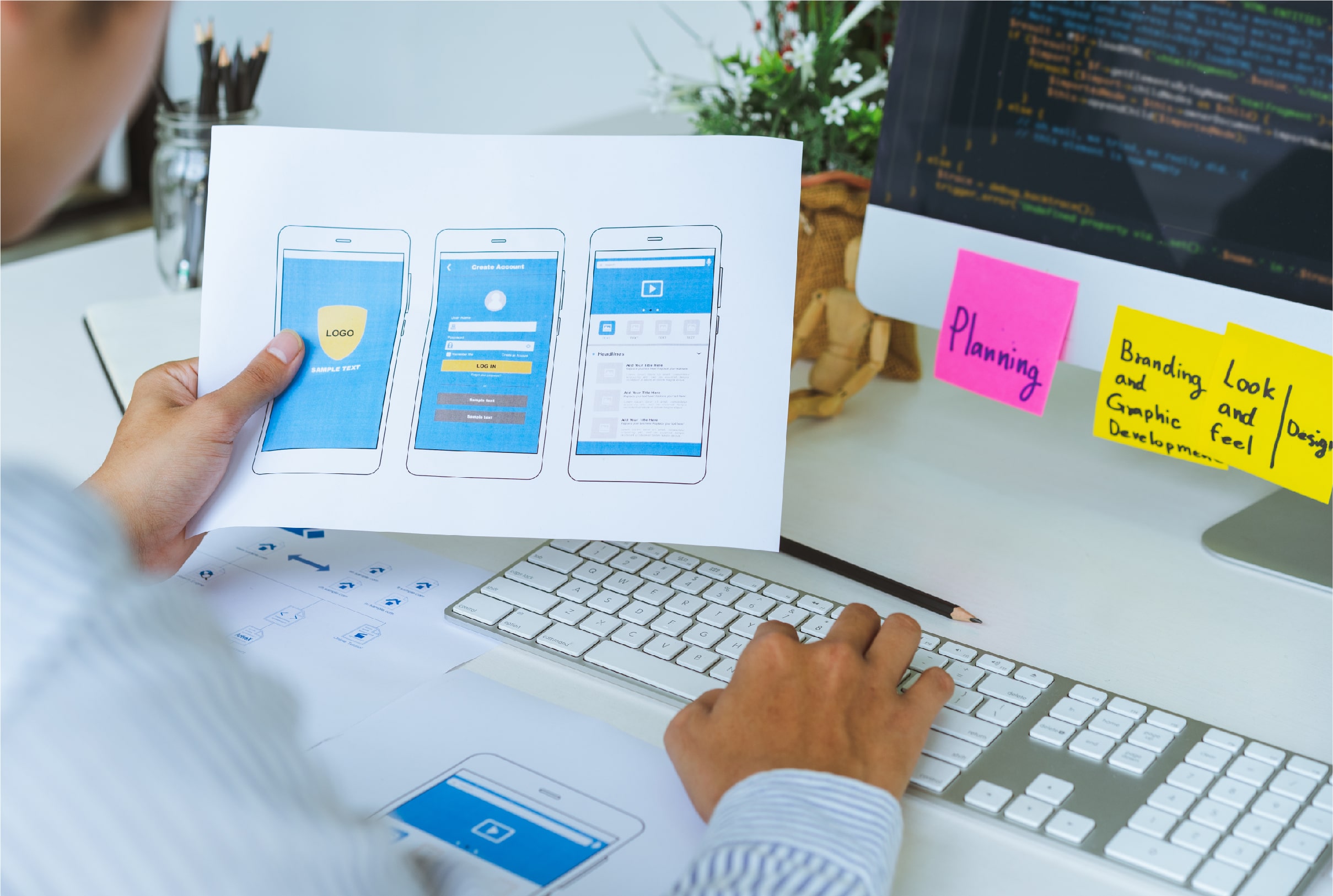 Alestra aims to build high-quality iOS and Android apps and helps align them with business and security requirements.
Our experts offer the service of hybrid mobile development while including a unique blend of native and web app technologies to ensure the working of apps in different platforms or environments.
Alestra's top priority is the enhancement, improvement, and advancement of technology; therefore, we provide technology-based solutions to make apps more impactful.
Alestra is leading both in the arena of iOS and Android app development. We provide business-focused apps and guarantee an interactive experience for users.
Quality Assurance and Testing
Responsive Design
A responsive app design to allow the efficient flow of app content across all screen sizes and resolutions.
Geo Tracking
The geo-tracking feature incorporated in the app helps to identify the real-world physical location of individuals and devices.
Smart Features
Different smart features such as a compass, contact list, GPS, fingerprint, and camera have been incorporated to make the mobile experience more attractive.
Maximized Outreach
The incorporation of advanced features has maximized the outreach of the app to a massive audience, as there are 3.5 billion users in the world.
Security
The developed app is secure, which helps keep customer data protected and improves the target audience's trust.
Push Notification
The push notification feature has been incorporated to help businesses boost customer retention rates.
Consultation
Consultation regarding the project
Our first step is to provide you with a free consultation regarding your projects and reform your ideas.
Research
Research
After getting the required information, we focus on research in a similar category to get a better idea about the latest trends.
Development
Designing and Development
The app is designed and developed in this phase according to the requirements gathered in the previous phase. It may involve creating wireframes, prototypes, and user flows to visualize the app's design and functionality. The actual coding of the app also takes place during this phase.
Testing
Testing
The testing phase involves checking the app's functionality, performance, and usability to ensure that it meets the requirements and works as intended.
Delivery
Delivery
In the delivery phase, the app gets released to intended users or customers through a distribution channel for beta testing.
Completed
Deployment and Maintenance
This step involves installing and configuring the app on a production server, ensuring that it is available to users, and performing ongoing maintenance tasks such as bug fixes, security updates, and performance optimization.
They are phenomenal! Fast communication, professional work and they even dealt with my constant changes throughout the whole process. I would happily hire them again for future project. Thanks
Cunning Edge
The Cunning Edge