Animation is a cost-saving communication strategy for expressing company character and conveying customers a specific message. Businesses can represent their brand's message with bespoke and enticing logos and video animations.
Alestra brings the brand image to life and makes it more engaging and memorable for the audience by providing animation services. We help the brand to build an unforgettable visual identity through customized video content or logo animation.
Alestra aims to create a stylish custom logo and video animation on the basis of your vision and our creativity.
Our experts create fascinating and eye-catching animations using innovative storyboards and accompanying 12 principles.
We use premium and royalty-free music to make your animation more memorable and attractive. In the case of using premium music, clients are provided with a license as well.
Alestra's artists use different sound effects to make animations more engaging, increase production value, and evoke emotional responses.
Whiteboard Explainer Video
Video & Animations
Styles
3D Logo Animation
2D Minimal Animation
VFX Compositing
Intro/Outro
Character Animation
Whiteboard Explainer Video
3D Logo Animation
3D Logo Animation Portfolio Goes Here
2D Minimal Animation
2D Minimal Animation Portfolio Goes Here
VFX Compositing
VFX Compositing Portfolio Goes Here
Intro/Outro
Intro/Outro Portfolio Goes Here
Character Animation
Character Animation Portfolio Goes Here
Whiteboard Explainer Video
Whiteboard Explainer Video Portfolio Goes Here
Custom Design
A custom animation that possesses recognizable characters and unique designs to improve brand recognition and credibility.
Text Overlays
A text overlays effect has been added to increase the engagement of viewers.
Dynamic Transitions
Dynamic transitions are incorporated to give the illusion to the audience that they are communicating with real-world objects.

Engaging
Animation is engaging the real-estate audience while effectively communicating a message and providing a deeper understanding of purpose.
Transparency
The transparent background of animation is helping to convey a main real-estate message and supports the brand's image.
Unique
Animation is unique as it has been created to convey a specific idea about real-estate business.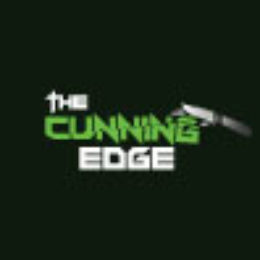 They are phenomenal! Fast communication, professional work and they even dealt with my constant changes throughout the whole process. I would happily hire them again for future project. Thanks
Cunning Edge
The Cunning Edge